Fun post alert.
This one is a rumor, so take it with a grain of salt, but since this is the fun post, let's explore the hypothetical.
It is rumored that with the Deshaun Watson trials, and the backlash associated, he may not suit up in the beginning of the season, and maybe the year.
This leads to the rumor that Cleveland may sign former Carolina QB Cam Newton.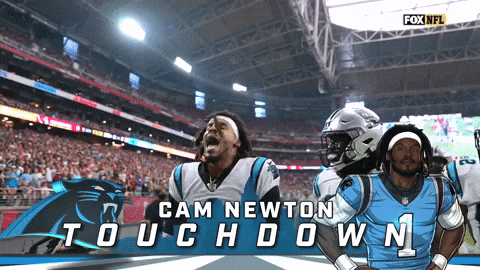 Now, what happened with the Browns saying it was comfortable and confident in backup QB Jacoby Brissett, I don't know. Maybe Cleveland isn't as comfortable, confident nor impressed with his performance in camp.
Anyway, the rumor is Cam Newton to the Browns and he plays until Watson returns, and that is if he returns this season.
This makes the week one matchup against the Cleveland Browns more interesting than it already is. With more drama than a Spanish soap opera, the Carolina Panthers hosting the Cleveland Browns already has multiple story lines attached to it. Like Baker Mayfield playing his former team. Another one is Deshaun Watson. Also, on a smaller scale Rashard Higgins playing his former team as well. If Newton goes to Cleveland then this adds another element. While Newton is not the same caliber player as he was in years past, it will be his first time in Bank of America Stadium as an opponent.
Looking at the schedule, this is one of the more winnable games the Panthers play.
Newton at this stage in his career may have a bigger impact on the game than Brissett, but maybe he doesn't.
Regardless week one will be an interesting matchup because of all the drama that is involved.